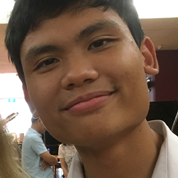 I would like to update you regarding my musical journey of this year.
I went to Singapore from 28th January to 3th March to participate in piano masterclasses with the renowned American conductor Jahja Ling in Singapore. Jahja Ling is a renowned conductor worldwide, previously being resident conductors of Cleveland Orchestra and the Sand Diego Orchestra. He was previously a bronze winner of the Arthur Rubinstein Piano Competition in 1977. He also received a Certificate of Honor at the Tchaikovsky International Piano Competition. I presented to him my repertoire of my auditions in both Juilliard and Curtis. These masterclasses were very insightful, as the Maestro focuses on intricate details which further polishes my performance of the pieces.
In regards to applications for American colleges, I have been accepted to audition for Juilliard on the 28th of February, 4:00pm. Despite knowing that the auditions last 10-15 minutes from their official video, I have been diligent in polishing up my performance of my audition pieces. For Curtis, I am still waiting for my invitation for audition, which will be given on the 14th of February.
Meanwhile, I will be working on the Franck Violin Sonata at school with my friend, Oliver Lee. I am also learning movements of Ravel's Piano Trio and Shostakovich's Piano Trio with him and a cellist (Issac Davis). I will also be preparing for the Cooper International Piano Competition, recommended by Jahja Ling as the conductor of the Finals round. Among the repertoire include the Scriabin Sonata No. 5 and Prokofiev's Piano Concerto No. 3.
I would like to thank the Theme and Variations Foundation for helping me cover the expenses for the masterclasses in Singapore and travel fees for the auditions in America. You have been a great blessing for me and I wish you the very best for the years to come.
Warm Regards,
Calvin