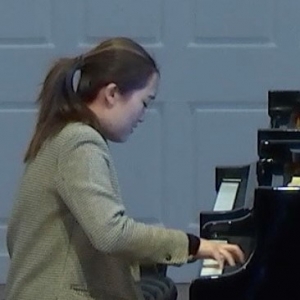 I am extremely grateful for the support I have received from the Theme and Variations Foundation over the years. This grant has aided and supported me through my studies in Sydney and now in the United States where I am currently studying my Masters of Music at the Yale School of Music. I started my first semester in the States in September and have been enjoying my studies here so far! Coming here, I have had the opportunity to meet, listen and work with incredibly talented musicians for classes and chamber as well as learn from the amazing piano faculty at the Yale School of Music. I am studying with Boris Berman and Robert Blocker this semester. As part of my studies, we also get the opportunity to listen and participate in masterclasses presented by the piano faculty.  They are all very different with their teaching approaches so it's very interesting for me.
It has really been very inspiring and motivating so far. As my first semester here is almost ending, I look forward to learning some new repertoire during the break, spending time with friends and family. I am excited to see what is in store for me next year.
Moving across the world has definitely a big change for me, but it is one that I am embracing and loving. Missing Sydney very much and looking forward to coming back soon!