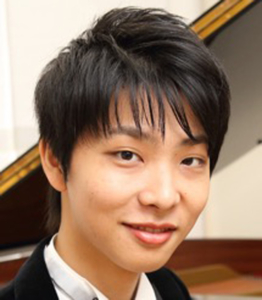 Last year in December I was also fortunate to become a prize winner in the Japan Open International Piano Competition. This event was part of 11 Ways to Malta, a series of piano competitions which ran across two years around the world which included over 730 pianists from 11 different countries to participate in the Malta International Piano Competition. The top five performers from each of the 11 countries were selected to perform in Malta. And so, here I was for the first time in Europe! It turned out to be a thoroughly emotional and memorable trip filled with good food, good wine and great music! 
The competition was divided into three rounds, a 20 minute recital, 50 minute recital and a concerto round. In both recital rounds we were required to perform works by local Maltese composers, Alexey Shor and Joseph Vella. Sadly Mr Vella passed away earlier this year, and the festival performed his music throughout the two weeks to commemorate his life. I had previously performed the Childhood Memories suite by Alexey Shor, who commended my playing during the Japan Piano Open. 
There were 70 performers in the first stage, some extraordinary pianists who are prize winners in the Queen Elisabeth, Tchaikovsky and Chopin and competitions. Unfortunately I wasn't one of the 40 to proceed to the recital round. However I have no regrets in my efforts, and I am already looking to the future. What I cherished on this occasion was the opportunity to listen to other performers. It was incredibly amusing to discover culture and their personalities which arose from their performances. Evidently, it is the pianist's personality which is the most important factor in occasions such as competitions. 
I had the immense privilege to listen to my childhood idols including pianists Nikolai Lugansky performing Rachmaninoff's Paganini Rhapsody and Grigory Sokolov in a recital of Haydn and Schubert. What a moving experience Sokolov's recital was! His encore of Schubert's Impromptu Op. 90-4 is a performance that will stay with me for my whole life. The festival also featured other maestros such as Maxim Vengerov, Narek Hakhnazaryan and our local hero Ray Chen, whom I met after his concert. 
I am indebted to the generous support from the Theme and Variations Foundation which enabled me to cover the cost of my flights to Malta. 
Warmest wishes,
Oscar