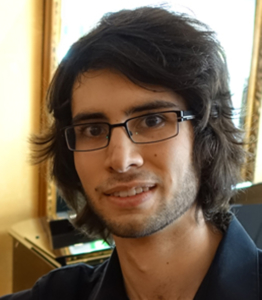 Happy New Year! I have just finished my undergraduate degree at the Sydney Con. I did my final recital in November and it went very well. I played Beethoven's Sonata No. 23 ('Appassionata'), Chopin Etudes Op. 25 nos. 7 and 11, and Scriabin's fifth piano sonata.
This year I am planning a year of self-exploration as I put university study aside for one year and audition for competitions and travel to Europe to meet with potential new teachers in Germany, where I plan to undertake my masters in piano and/or composition in 2018 – so that's where I will continue to invest my Foundation award. Meanwhile, over the summer I am planning a charity concert with friends (an annual event) where we will perform orchestral, choral and chamber works, including a chamber piece of my own. I will also be playing piano at the concert.
At our charity concert at the beginning of 2016, I conducted an original composition of mine for orchestra, 'The Depths of Night'. I have been composing for almost as long as I have been playing piano: certainly since the beginning of high school not a year has passed in which I have not been writing something or other.
'The Depths of Night' was written in 2015, and this recording was made in March 2016 at the Voces Caelestium annual charity concert. I envisage this piece as the first part of a multi-movement work, primarily for singer and orchestra, but with the first part (this part) being for orchestra alone. The work as a whole will bring together my experiences of different parts of the day, as the day progresses, beginning and ending with two different views of night. This part is a very private sort of expression… a collection of various psychological states I have experienced in the depths of night, when the most personal, special, intimate, fearful and ecstatic thoughts fly unrestrained through my mind.
Please take a listen if you'd like: https://www.youtube.com/watch?v=TmlkaDU_kBA