The Theme and Variations Foundation is dedicated not only to discovering and supporting exceptional young Australian pianists, but to keeping track of how they apply their financial assistance.
We asked our 2021 winner, Jeremy Sun, some searching questions about his plans and the life elements that influence his playing.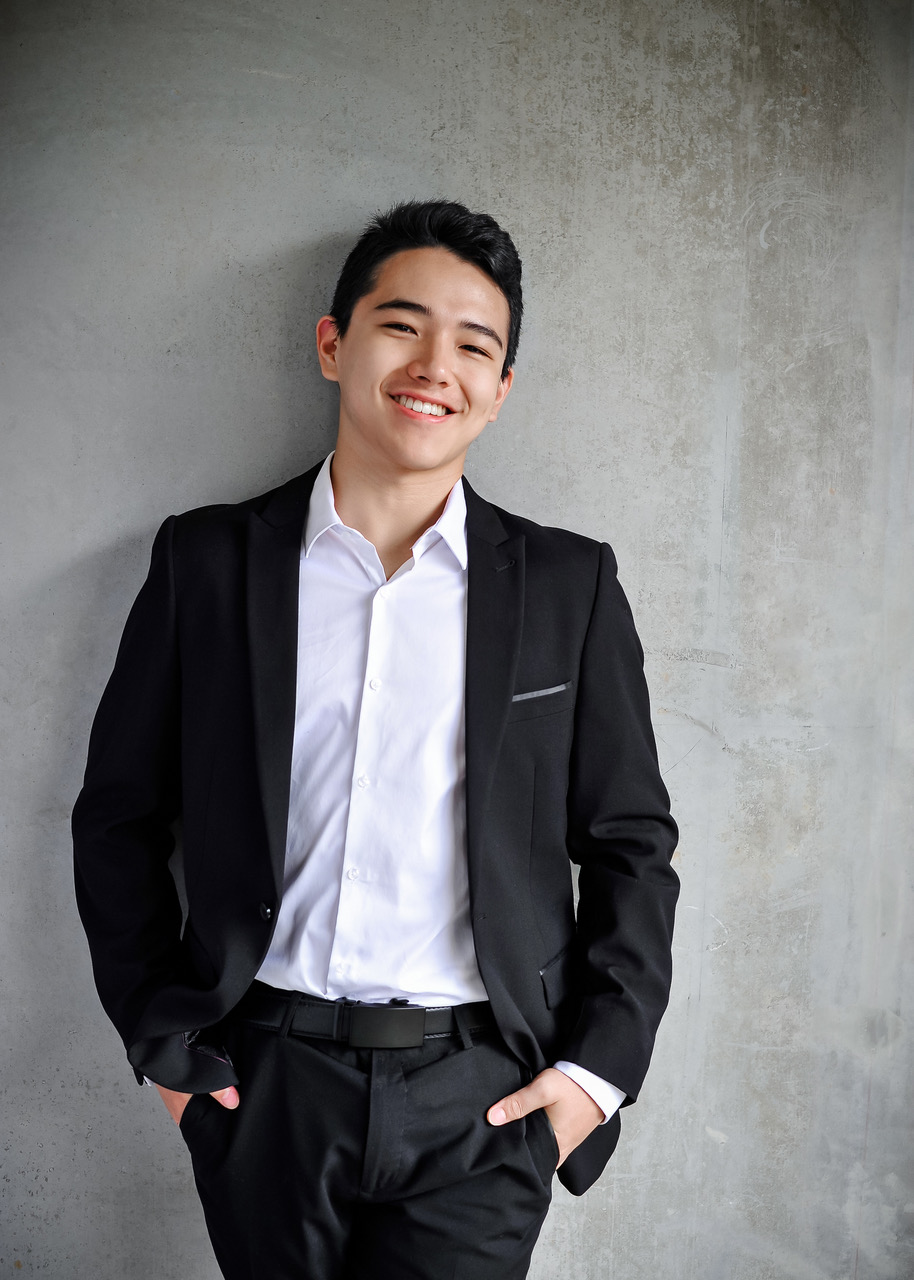 Jeremy Sun
How do you intend to apply your award?
I am extremely grateful to the Theme and Variations Foundation for the financial aid and I will use it to attend music festivals, summer courses and masterclasses as I think they will greatly benefit me and help me understand more about music.
What influenced your decision to pursue a career as a pianist?
I think it just sort of happened. I have always loved listening to music since before I started learning the piano and as I played in more competitions and performances, I knew that this was thing I love doing and want to keep doing.
Where are you at right now with your musical studies and where you will you be headed next?
I will be starting at the UQ Music School this year studying with Dr Anna Grinberg. I am not sure as to where I will be after my bachelors, but I think I want to go to the US or Europe for further studies.
Based on your current studies with Professor Béroff, how do you rate lessons through internet connections such as zoom?
I am currently studying with Dr Anna Grinberg and occasionally have online lessons with Professor Béroff. I think online lessons definitely aren't ideal but I still learn a lot from Professor Béroff, especially on French repertoire like Debussy and Ravel's works.
What other parts of your education are important to you and have they been beneficial to your music?
Learning music theory and harmony intensively in the past few years has really helped me in the practical part of music playing. I feel like it has opened up my ears a lot more and I can now hear my playing much more than I used to be able to.
What would be your typical practice routine in a day? Do you have an exercise routine to maintain your technique?
My practice routine is not really set (which is probably not a good thing) but I try to get a couple of hours each in the morning, afternoon and evening. I normally start with a couple of Chopin etudes or scales to wake my fingers up and get them moving or sometimes I just go straight into a technically difficult passage in a piece to warm the fingers up and practise the difficult section at the same time, which I think saves time for me.
How do you go about memorising a piece?
I normally memorise a piece by looking for patterns within the piece or by remembering the chord progressions in a certain section. This normally makes the learning process much easier for me.
How important is sight-reading?  How to you rate yourself?
I think sight-reading is quite important in music making as quite often, you are given a very short time to prepare a piece to either perform or accompany. I still rate myself pretty poorly on that aspect, but I am continuing to practise on this skill by sight-reading and accompanying regularly!
Do you prefer to play solo, with an orchestra, in an ensemble, or accompanying?
I like doing all of these! They all have something different for me to enjoy. For example, by accompanying, and playing in ensembles, I get to discover so many wonderful pieces from composers I haven't really heard of.
Do you get nervous before you play and, if so, what do you do to overcome it?
My mum thinks I don't get nervous but maybe that's her memory of the younger Jeremy Sun which I don't remember a thing about. I try to overcome my nervousness by thinking about the piece and by pressing the play button in my head. Sometimes it doesn't work though, so I just embrace the nervous feelings and leave it to chance.
How does playing in a competition differ from playing a recital?
I haven't played in many recitals before, but I think the main difference is that you have more freedom in your playing and don't need to worry about what the judges would think of your slightly unconventional interpretations.
Is there a competition you would love to enter? Are there composers and works to include and those to avoid in competitions?
I would love to participate in the Sydney International, but I think that'll have to wait until 2025 when I am old enough. I would also like to try for the big competitions in the future: Leeds, Van Cliburn, Chopin.
Who are your favourite composers and pieces?
I think at one point, most composers are going to be my favourite as my likes and dislikes constantly change and move around. Right now, I love listening to Bach, Ravel (probably Professor Béroff's inspiration), Chopin and Schumann. There are too many pieces from too many incredible composers to choose from so I'm not sure if I am capable of having a list of favourite pieces unfortunately.
Which international pianists do you admire and why?
I love listening to Sviatoslav Richter because his music is so powerful and direct. I also love listening to Pascal Rogé's French music; his interpretations are always so touching and addictive to listen to. Oh, and I was also hooked onto Kyohei Sorita's playing in the Chopin Competition last year as his tone is just so beautiful and relaxing to listen to. His second-round pieces were my sleep playlist for a couple of months.
If you could have a ticket to a piano recital by one pianist, alive or dead, who would it be?
I would probably want to go to a recital by Horowitz because he's probably just the best there will ever be.
What do you do to relax?
I enjoy hanging out with my friends to relax by watching a movie, playing sports, and doing various other things.