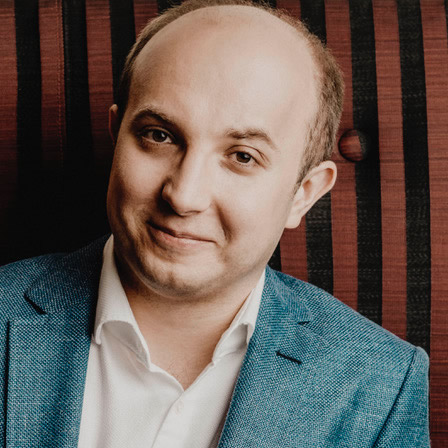 It almost certainly happened – that many years ago a small group of people attended a superbly presented dinner party and shared the table with a young man called Vladimir Horowitz. They would never forget that night when he played for them and would go on to tell and retell the story.
History may have repeated itself on the 19th of October last, when a young man called Alexander Gavrylyuk, who is being hailed as the new Horowitz, played for guests at a dinner party in Sydney.
The hosts were Elizabeth and Bruce MacDiarmid, who had opened their beautifully restored Victorian home for a sumptuous dinner to assist the Theme & Variations Foundation raise funds for its work in assisting young Australian pianists. Apart from already being one of the world's most sought after pianists, Alexander is the Foundation's ambassador. Although Ukrainian by birth, he is an Australian citizen and has always treasured the help he got from Nyree and Ara Vartoukian during his formative years studying in Sydney. When they established the Foundation in 2011 he wanted to give something back whenever an opportunity arose.
Those who were guests at the dinner came away spellbound after a night of Bach/Busoni, Haydn and Rachmaninov. And as time passes they will probably tell and retell the story of how they heard Gavrylyuk play just for them when he was still in his ascendancy.