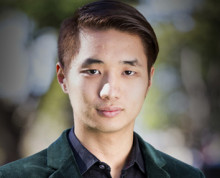 I am writing to let you know that I have been awarded Greta Parkinson Prize from the Royal Academy! It is, and I quote, "one of the Academy's discretionary prizes, awarded for a combination of good work, conduct, and general achievement throughout the academic year". It is definitely the cherry on the cake of graduating!
Aside from that I also received 3rd Prize in Clamo International Piano Competition, a finalist and RAM representative in Jaques Samuels Intercollegiate Piano Competition, performed a recital in Wigmore Hall, played with Tait Chamber Orchestra in St John's Smith Square and a recital for Beethoven Piano Society of Europe in St James's Piccadilly.
Finally, I managed to fulfil a life long goal of learning and performing all 24 of Chopin's Etudes and I could not have done any of this without the support of The Theme and Variations Foundation.